English books on my wishlist #44
14.2.18
Rubrica a cadenza casuale in cui vi mostro le mie nuove scoperte libresche in lingua inglese.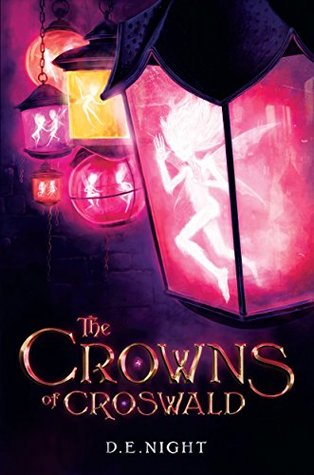 Titolo: The Crowns of Croswald
Autore: D.E. Night
Trama:
In Croswald, the only thing more powerful than dark magic is one secret…
For sixteen years Ivy Lovely has been hidden behind an enchanted boundary that separates the mundane from the magical. When Ivy crosses the border, her powers awaken. Curiosity leads her crashing through a series of adventures at the Halls of Ivy, a school where students learn to master their magical blood and the power of Croswald's mysterious gems. When Ivy's magic––and her life––is threatened by the Dark Queen, she scrambles to unearth her history and save Croswald before the truth is swept away forever.
Titolo: Asper
Autore: Rhonda Smiley
Trama:
16-year-old sorceress, Milla, loses everything in an instant—her father, her home, her life as she knows it—over a sacred scroll that can merge Asper with Earth.
Ignited by grief, she sets out for vengeance, but discovers she's no match for the murderous queen who seeks to rule both worlds.
Determined, Milla flees through a portal to Earth where she can master her craft without being hunted, and return for the kill. While there, she bonds with 17-year-old Parker who, despite his conniving ex-girlfriend, believes in her.
But when a spell her father cast to bury her memories begins to wane, glimpses of a past she never knew start surfacing. A past so unthinkable, it derails her future.
Should she still do what she set out to? Or risk everything—Earth, Asper, Parker—for the sake of hope?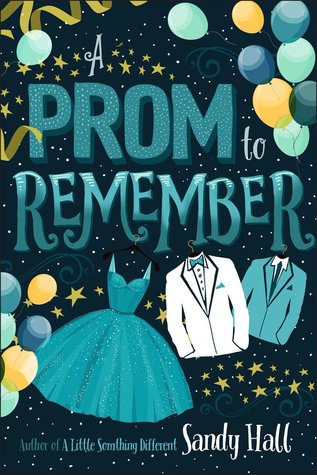 Titolo: A prom to remember
Autore: Sandy Hall
Trama:
Seven seniors, seven problems, one senior prom.
Cora: Head of the Prom Committee (and basically every other club in school). Has been dating Perfect Boyfriend Jamie: for approximately forever, and has NO IDEA how to break up with him....
Paisley: Sarcastic feminist who wants nothing to do with prom. Has somehow managed to nominate her anxiety-ridden best friend for prom king...
Henry: Quiet ballplayer who hates social situations. Invited to prom by the most popular girl in school. SEND HELP!
Otis: Charming, popular, and one half of one of the cutest couples in his class. Doesn't know how to tell his boyfriend that he's not quite ready for a post-prom hotel room experience...
Lizzie: A little bit shy, and a lot excited to finally get out of her comfort zone and go to prom. With a boy. Whose name she doesn't know.
Cameron: Loner with two jobs and zero friends. Is so done with high school and this whole town: the only thing he still wants to do is meet the mysterious girl who's been leaving him notes...
Jacinta: Unnamed Nerd Girl #3. Determined to become the star of her own life, starting with prom. Now if only she could find a date....
Autore: Jessica Spotswood
Scorn the witch. Fear the witch. Burn the witch.
History is filled with stories of women accused of witchcraft, of fearsome girls with arcane knowledge. Toil & Trouble features sixteen stories of girls embracing their power, reclaiming their destinies and using their magic to create, to curse, to cure—and to kill.
A young witch uses social media to connect with her astrology clients—and with a NASA-loving girl as cute as she is skeptical. A priestess of death investigates a ritualized murder. A bruja who cures lovesickness might need the remedy herself when she falls in love with an altar boy. A theater production is turned upside down by a visiting churel. In Reconstruction-era Texas, a water witch uses her magic to survive the soldiers who have invaded her desert oasis. And in the near future, a group of girls accused of witchcraft must find their collective power in order to destroy their captors.