5 libri inglesi che leggerò prossimamente...forse!
31.3.18
Più si accumulano i libri in lingua che possiedo, più aumentano quelli della mia wishlist che vorrei leggere. C'è qualcosa che non va!
Questa, è una lista di cinque libri in lingua che già possiedo, e che spero di leggere al più presto. Anche se al momento non so quantificare il "presto"!
Autobo
yography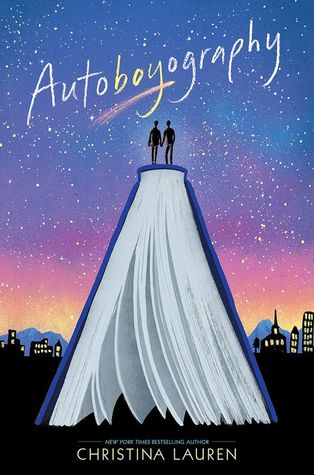 Three years ago, Tanner Scott's family relocated from California to Utah, a move that nudged the bisexual teen temporarily back into the closet. Now, with one semester of high school to go, and no obstacles between him and out-of-state college freedom, Tanner plans to coast through his remaining classes and clear out of Utah.

But when his best friend Autumn dares him to take Provo High's prestigious Seminar—where honor roll students diligently toil to draft a book in a semester—Tanner can't resist going against his better judgment and having a go, if only to prove to Autumn how silly the whole thing is. Writing a book in four months sounds simple. Four months is an eternity.

It turns out, Tanner is only partly right: four months is a long time. After all, it takes only one second for him to notice Sebastian Brother, the Mormon prodigy who sold his own Seminar novel the year before and who now mentors the class. And it takes less than a month for Tanner to fall completely in love with him.
My true love gave to me
If you love holiday stories, holiday movies, made-for-TV-holiday specials, holiday episodes of your favorite sitcoms and, especially, if you love holiday anthologies, you're going to fall in love with My True Love Gave To Me: Twelve Holiday Stories by twelve bestselling young adult writers, edited by international bestselling author Stephanie Perkins. Whether you enjoy celebrating Christmas or Hanukkah, Winter Solstice or New Year's there's something here for everyone. So curl up by the fireplace and get cozy. You have twelve reasons this season to stay indoors and fall in love.
The smell of other's people house
In Alaska, 1970, being a teenager here isn't like being a teenager anywhere else. Ruth has a secret that she can't hide forever. Dora wonders if she can ever truly escape where she comes from, even when good luck strikes. Alyce is trying to reconcile her desire to dance, with the life she's always known on her family's fishing boat. Hank and his brothers decide it's safer to run away than to stay home—until one of them ends up in terrible danger.

Four very different lives are about to become entangled.
The Hazel Wood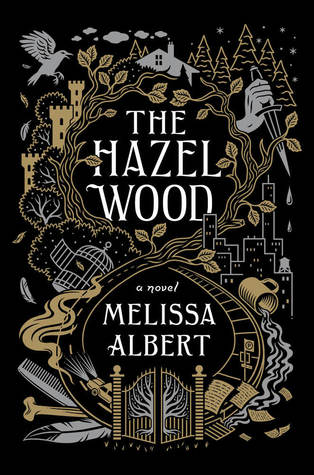 Seventeen-year-old Alice and her mother have spent most of Alice's life on the road, always a step ahead of the uncanny bad luck biting at their heels. But when Alice's grandmother, the reclusive author of a cult-classic book of pitch-dark fairy tales, dies alone on her estate, the Hazel Wood, Alice learns how bad her luck can really get: her mother is stolen away―by a figure who claims to come from the Hinterland, the cruel supernatural world where her grandmother's stories are set. Alice's only lead is the message her mother left behind: "Stay away from the Hazel Wood."

Alice has long steered clear of her grandmother's cultish fans. But now she has no choice but to ally with classmate Ellery Finch, a Hinterland superfan who may have his own reasons for wanting to help her. To retrieve her mother, Alice must venture first to the Hazel Wood, then into the world where her grandmother's tales began―and where she might find out how her own story went so wrong.
Some Quiet Place
Trama:
I can't weep. I can't fear. I've grown talented at pretending.
Elizabeth Caldwell doesn't feel emotions . . . she sees them. Longing, Shame, and Courage materialize around her classmates. Fury and Resentment appear in her dysfunctional home. They've all given up on Elizabeth because she doesn't succumb to their touch. All, that is, save one—Fear. He's intrigued by her, as desperate to understand the accident that changed Elizabeth's life as she is herself.
Elizabeth and Fear both sense that the key to her past is hidden in the dream paintings she hides in the family barn. But a shadowy menace has begun to stalk her, and try as she might, Elizabeth can barely avoid the brutality of her life long enough to uncover the truth about herself. When it matters most, will she be able to rely on Fear to save her?
Fatemi sapere se c'è qualcosa che avete già letto, o che vi ispira particolarmente :)